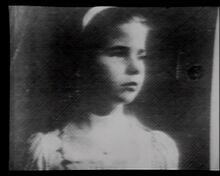 The portrait of Sarah Collins was found in the Collins family album. Sarah's older brother, Barnabas, would look at it whenever he was trying to figure out why Sarah's ghost would not appear to him. Dr Julia Hoffman, pretending to be a historian, found the portrait and showed it to young David Collins, who had neither seen the portrait nor heard of Sarah before. The portrait was painted by an unknown artist.
Ad blocker interference detected!
Wikia is a free-to-use site that makes money from advertising. We have a modified experience for viewers using ad blockers

Wikia is not accessible if you've made further modifications. Remove the custom ad blocker rule(s) and the page will load as expected.