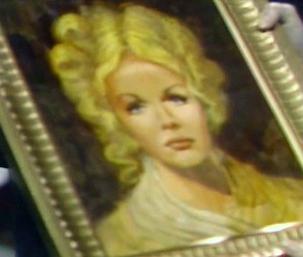 The
portrait of Laura Collins
was painted at
Collinwood
in the late 1780s and depicted the first wife of
Jeremiah Collins
.
Barnabas Collins found the portrait in 1897 among his uncle's papers and gave it to the current incarnation of Laura Collins. At first, she was stunned by the resemblance, but decided her chin was not as sharp as in the portrait. Magda Rakosi disagreed, saying they could be the same person. Laura had Magda first put the portrait away in a closet (740), but decided later that night to have her burn it. She claimed that she was unable to burn it herself (741).
Ad blocker interference detected!
Wikia is a free-to-use site that makes money from advertising. We have a modified experience for viewers using ad blockers

Wikia is not accessible if you've made further modifications. Remove the custom ad blocker rule(s) and the page will load as expected.