Diana Davila
(b. Nov. 5, 1947)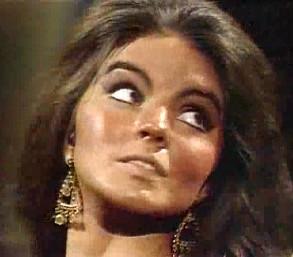 is a Cuban-American actress. She was born Diane Arostegui in New York City, her father was a worker for the United Nations. She traveled the world as a child, and graduated highschool in Peru. Diana created the role of
Julianka
in the original series of
Dark Shadows
. As an actress, her film credits include the Woody Allen flick,
Play It Again, Sam
which also featured fellow Dark Shadows Alum,
Jerry Lacy
.
Ad blocker interference detected!
Wikia is a free-to-use site that makes money from advertising. We have a modified experience for viewers using ad blockers

Wikia is not accessible if you've made further modifications. Remove the custom ad blocker rule(s) and the page will load as expected.