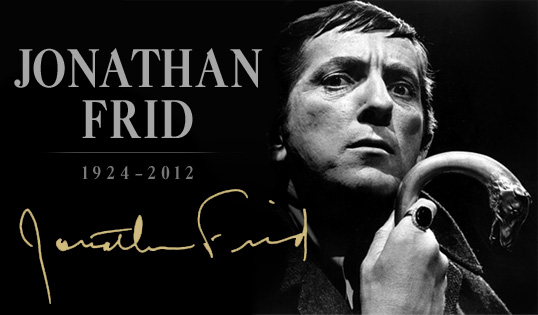 Welcome to The Dark Shadows Wiki
An encyclopedic guide to the gothic soap opera Dark Shadows that anyone can edit.
There are currently 2,959 articles on the site, please keep in mind that this site is full of SPOILERS.
About the Wiki
The Dark Shadows Wiki is a collaborative project designed to document everything related to the various incarnations of the Dark Shadows franchise. The Wiki format allows anyone to create or edit any article (that includes you!), helping provide a complete, up-to-date database for fans. So far there are 2,959 articles on the site, but that's just the tip of the iceberg. Also keep in mind that this site is full of SPOILERS, so if you don't want anything spoiled you might want to come back when you've watched every episode of Dark Shadows.
A Legacy Spanning Nearly 50 Years
Dark Shadows, the first gothic soap opera, originally aired weekdays on the ABC television network, from June 27, 1966, to April 2, 1971. The series was created by Dan Curtis and became hugely popular with the introduction of vampire Barnabas Collins, played by Jonathan Frid. During its run of 1,225 episodes, it featured nearly every major gothic, horror and fantasy plot element and theme including ghosts, werewolves, zombies, man-made monsters, witches, warlocks, curses, possesion, reincarnation, satanic cults, time travel and a parallel universe. Although the original series ran for only five years, its scheduling as a daily daytime drama allowed it to amass more single episodes than most other science-fiction/fantasy genre series produced for English-language television. Now regarded as something of a classic, it continues to enjoy an intense cult following. The series has also spawned three feature length films, a 1991 revival series, a range of novels, comics and audio dramas. Most notably, in 2012, director and long time fan of the show, Tim Burton released a film adaption starring Johnny Depp as Barnabas Collins.
What did you think of the Tim Burton film?
News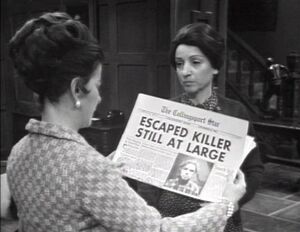 Loading RSS data...
Helping Out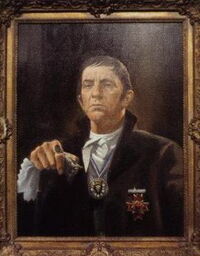 To write a new article, enter the page title in the box below.
Not sure where to start?
Adding content
Community
Check out the Forum for general discussions.
Random Quote
"Blood is the life force. It reaches into the deepest recesses of the heart and the brain. It is the familiar of our complete being. To surrender even one drop of it is to suggest a partial surrender of one's utmost self."
―Barnabas Collins, 245

On this day...
On November 30 in...
1966: Episode 116 is taped. Episode 113 airs on ABC.
1967: Episode 379 is taped. Episode 374 airs on ABC.
User Blogs
Create blog post
Greetings DS fans, this is John Reid speaking. Some of you may remember me by my previous pen name Simon Magus. I am trying to reconnect with my old members and any new members of course. My old site…

Read more >
See more >