Welcome to The Dark Shadows Wiki
An encyclopedic guide to the gothic soap opera Dark Shadows that anyone can edit.
There are currently 2,878 articles on the site, please keep in mind that this site is full of SPOILERS.
A Legacy Spanning Nearly 50 Years
Dark Shadows, the first gothic soap opera, originally aired weekdays on the ABC television network, from June 27, 1966, to April 2, 1971. The series was created by Dan Curtis and became hugely popular with the introduction of vampire Barnabas Collins, played by Jonathan Frid. During its run of 1,225 episodes, it featured nearly every major gothic, horror and fantasy plot element and theme including ghosts, werewolves, zombies, man-made monsters, witches, warlocks, curses, possession, reincarnation, satanic cults, time travel and a parallel universe. Although the original series ran for only five years, its scheduling as a daily daytime drama allowed it to amass more single episodes than most other science-fiction/fantasy genre series produced for English-language television. Now regarded as something of a classic, it continues to enjoy an intense cult following. The series has also spawned three feature length films, a 1991 revival series, a range of novels, comics and audio dramas. Most notably, in 2012, director and long time fan of the show, Tim Burton released a film adaption starring Johnny Depp as Barnabas Collins.
News
Dark Shadows News Page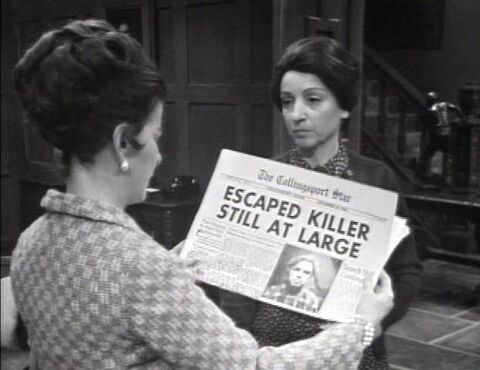 Loading RSS data...
The Collinsport Historical Society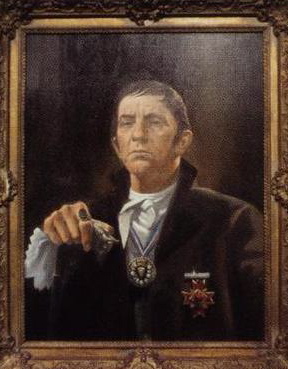 Loading RSS data...
Current Poll
Although there are many reasons as to why Dark Shadows was cancelled in 1971, what do you think was the overriding cause?
Results & Previous Polls
What's the most endearing/annoying reoccurring blooper from the original series?
Results & Previous Polls
Random Quote
"Some of the most beautiful things I've seen in my life have been microscopic views of hideous malignancies."
―Dave Woodard, 245

On this day...
On April 24 in...
1967: Episode 219 is taped. Episode 215 airs on ABC.
1968: Episode 482 is taped. Episode 478 airs on ABC.
1969: Episode 744 is taped. Episode 739 airs on ABC.
1970: Episode 1001 is taped. Episode 1000 airs on ABC.
1991: Volumes 65, 66, 67 and 68 of the original Dark Shadows are released on VHS by MPI.
User Blogs
Hello fellow Dark Shadows fans! 

If you are here reading this, then I can tell that we already share a similar passion, that is – Dark Shadows – and possibly even the love of writing . . . or at least…

My name is Susan Bartelt.  I was 12 years old when Dark Shadows started and 17 when it ended.  Now, I am 59 years old and will be 60 on July 15, 2014.  My oldest son is 29, my grandson is 3, my 2nd s…

If you like Willie Loomis, check out this fanfiction. It's a 6-part series that tells the whole story. Sort of. It's at Fanfiction.net and LiveJournal. The titles are Little Willie, Globetrotters, Th…

Can someone please make a summary of all of Mrs. Johnson's parts in the 2012 film Dark Shdaows. I see a bunch of pages will whole summaries, and her page needs one. Please and Thank You. :D