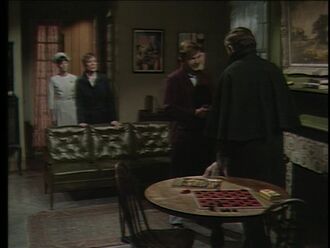 Anne Davies played the role of Nurse Jackson, who worked at Windcliffe Sanitarium, in episode 483. She was present when Willie Loomis was released in 1968. Alice Drummond was the first Nurse Jackson.
Ad blocker interference detected!
Wikia is a free-to-use site that makes money from advertising. We have a modified experience for viewers using ad blockers

Wikia is not accessible if you've made further modifications. Remove the custom ad blocker rule(s) and the page will load as expected.